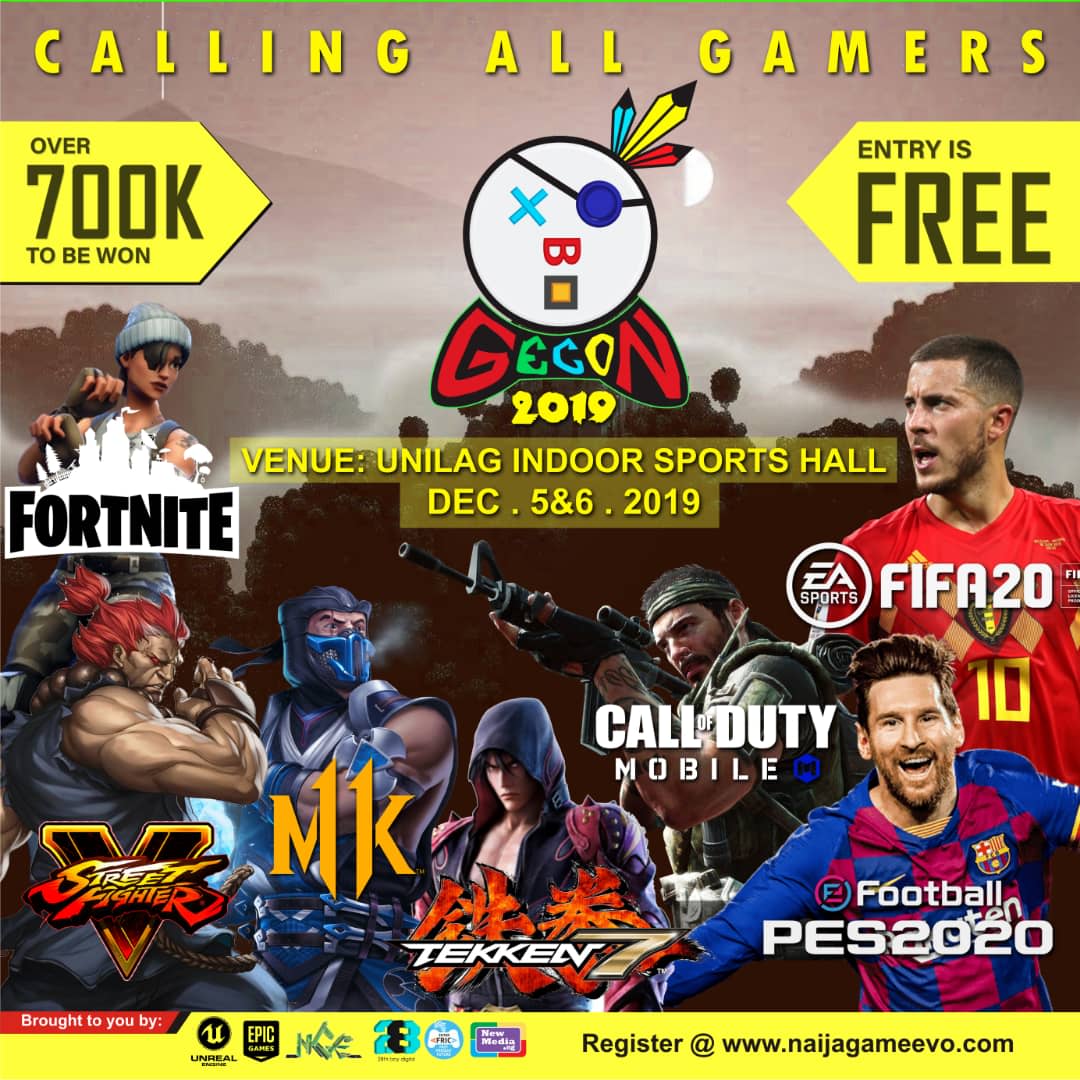 The Game Evo Convention is back in its second year running and promises to be bigger than its maiden edition. 
This year there are three sub-events taking place in the convention. The event is taking place at the University of Lagos and spans four (4) days learning and entertainment. It begins on the 5th of December with the UNREAL workshop and training and ends on 8th of December with the grand finals of the Naija Game Evolution tournament.
Outlined below are the sub-events that would hold at the convention.
1.
The UNITY to UNREAL workshop.
This is a workshop designed to help UNITY game developers to 'port' to the UNREAL engine. The workshop would be handled by a representative of Epic Games, owners of the UNREAL engine and makers of FORTNITE. It would hold at the Afe Babalola Hall in UNILAG and is open to interested participants and game developers. 
You can register
here.
2.
The Naija Game Evolution annual tournament
The 6th edition of the Naija Game Evolution promises to be the biggest so far both in terms of pay-out and number of games featured. As usual,  the organizers strive to cater to as much competitive genre as they can.  With a total pot of over #800,000, you have no reason to miss this year's event.
Featured games include: FIFA '20, Pro Evolution Soccer '20, Fortnite, Call Of Duty mobile, Street Fighter V: Arcade Edition, Mortal Kombat 11 and Tekken 7. There would also be a team tournament called the Jack Of All Fighters (JOAF).
Registration for the tournament is
here
.
3.
The Naija Game Evo Awards
For the first time in Nigeria, an awards presentation to honour some of our outstanding gamers in the Nigerian scene. This is the maiden edition of what promises to be a
come-to-stay
event. For all you need to know on the awards, check out this
blog
for all you need to know and vote.